Become a Social Worker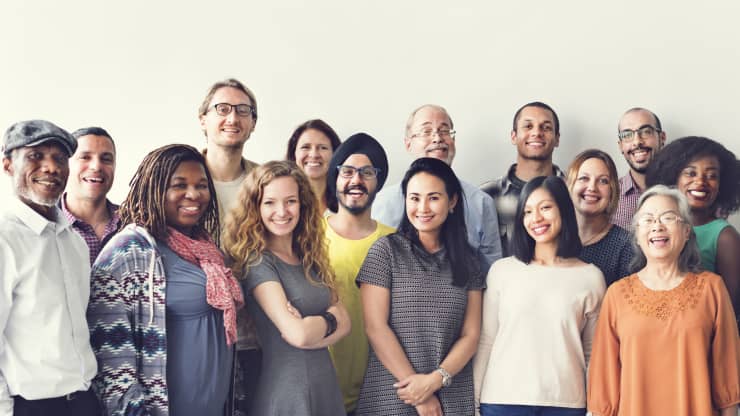 Social work is a fulfilling and rewarding profession. Read on to learn more about what it takes to become a social worker. We've covered the types of careers you can pursue with a social work degree and compared different degree levels to help you find the right fit for your academic needs and professional interests.
*Some states have exemptions for social workers to practice without a license or certification. Information regarding these exemptions is provided for applicable states.
---
Social Work Careers
After earning a social work degree, professionals pursue careers in a variety of fields. Some professionals, such as child and family social workers or school social workers, help children manage problems in their lives. Before completing a social work degree, students should research available specialties to learn about degree and licensing requirements.
Specializing in community services and resources, these social workers help clients access support through community programs. Many entry-level positions in this area require a bachelor's in social work degree.

These professionals work in the education system, helping students manage academic and social problems, including poor grades, truancy, and bullying. Many positions require a master's in social work degree.

Gerontological social workers assist older adults with social, pyshical and functional care. They may provide assistance to the elderly and their families during times of transition and help navigate applications for required services.

Psychiatric social workers provide mental health support, such as psychotherapy. They also offer therapy, medical support, and diagnostic assessments. Most practitioners need a master's degree and a clinical social work license.
Find Social Work Programs in Your State
Most states license master's-level social workers, regardless of their field, and all states require clinical social workers to hold a license. Social work licenses do not automatically transfer across state lines. Social workers who relocate must apply for a new social work license. Most states accept ASWB exam scores from the previous licensure process.
Why Online?
Prospective social workers are not limited to on-campus programs. An online social work degree also meets the professional standards for licensing and practice. Most students earning their social work degree online learn from the same faculty and follow the same curriculum as the institution's on-campus students. For many students, earning a social work degree online provides a flexible and accessible path to career advancement.
Online Social Work Degrees
Explore our curated online degrees database to find the best online social work programs that fit your distinct needs.
A BSW prepares graduates for entry-level social work careers and, in many states, qualifies holders for certain social work licenses.

A master's-level social work degree provides advanced training in the field, including preparation for clinical social work careers.