Online Master of Social Work (MSW) Guide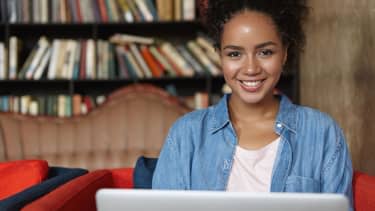 A master's degree in social work provides the necessary educational background for employment in community service careers, such as roles in public advocacy and mental healthcare. Many aspiring social workers pursue their master's degree in social work online. A bachelor's degree in social work (BSW) qualifies holders for some general positions in the field, but specialized careers in areas such as clinical private practice, school social work, or healthcare social work require a master's degree in social work (MSW).
Graduates of social work master's programs typically have more employment opportunities and higher earning potential than professionals with only a bachelor's degree. The Bureau of Labor Statistics (BLS) projects a 16% employment growth rate for social workers through 2026, higher than the national average for all occupations. Students in social work masters programs gain core competencies in areas including ethical practices and social behavior, which transfer to careers in related areas, such as counseling.
Covered in This Article:
What to Expect From an Online MSW Program
Details of online MSW programs vary by school. Some schools offer only a clinical track with a variety of concentrations; others offer tracks in areas such as school social work and healthcare social work. Keep reading to learn what to expect from accredited online MSW programs.
How Much is an Online MSW?
Total costs of tuition and fees for online master's in social work programs vary widely, ranging from about $13,000 per year to $40,000 per year. While tuition for online degrees is typically the same as that for on-campus programs, some schools charge in-state tuition rates for all online learners, regardless of residency.
Additionally, distance learners often save on expenses related to campus housing and transportation. Online students do not need to relocate or commute, which eliminates parking fees and incidentals such as restaurant meals. Distance learners also avoid childcare costs, and many maintain employment while earning their master's of social work online.
Students pursuing MSW online programs may also avoid fees for on-campus services, such as health center fees, printing costs, and technology service fees. Of course, online students must have reliable computer and internet access, so learners should factor in home technology costs when determining their budget.
Find a program for you on The Most Affordable Online Master's in Social Work Programs
What Will I Learn in an Online MSW Program?
Course requirements for students completing social work master's programs online, and similar classes may have different titles. However, the courses below are common to most master's in social work online programs.
Clinical Social Work Theory and Practice: In this foundational course, students develop a framework for clinical practice and learn assessment and intervention methods. Coursework integrates theories of human social behavior, interpersonal relationship skills, and intervention techniques to prepare students for effective and ethical clinical practice with individuals, families, and communities.
Social Policy Analysis and Advocacy: This course analyzes social problems and the development of U.S. social welfare policies within current and historical contexts. Students gain advocacy skills and prepare for careers in areas such as housing and mental health policy. The course emphasizes policy-making processes and the role of social workers in shaping aid programs.
Wellness Promotion and Intervention: This course explores and analyzes wellness across the lifespan, preparing students to support and promote community well-being. Coursework emphasizes distinctions between health and wellness and covers strategic tools to enhance wellness across cultures and economic groups. Students explore policy research, developmental models, and assessment measures to develop effective community intervention strategies.
Healthcare Policy: This course surveys the effects of healthcare policy on social work practice. Learners explore strategies for improvement and integration of care services. The course emphasizes the link between research and policy proposals and prepares students to serve community interests. Topics include healthcare reform law, sustainability, and health promotion initiatives.
Marital and Family Therapy: Emphasizing family systems and intersectional perspectives on oppression, this course prepares students for professional counseling roles with couples and families. Students learn to identify common relationship patterns and develop strategies for assessment, intervention, problem solving, and evaluation. Topics include divorce, domestic abuse, conflict management, and infidelity.
Social Work Internships and Fellowships
Fieldwork is an integral component of master's programs in social work. Internships provide practical, hands-on experience in the field. Interns apply the theory, ethics, and professional behavior learned in classroom settings, while developing skills needed for professional practice. During internships, students complete unpaid fieldwork as part of an academic program. Fellowships, on the other hand, are post-graduate, paid positions. Fellows typically receive a stipend, vacation time, and other benefits.
Schools typically match students with community partners and field agencies based on each student's location, career goals, and experience. Distance learners may develop a list of potential field placements under the guidance of a field coordinator, although students do not generally contact internship sites directly. In some cases, students may complete internships with their employers or through agencies that maintain state reciprocity agreements. Many career services offices offer helpful resources for students seeking internships. The Council on Social Work Education (CSWE) sets fieldwork requirements; typical internships comprise 1,000 hours, and internship settings include public services agencies, schools, and hospitals. BSW holders may need to complete a reduced number of fieldwork hours.
How Long Does It Take to Get an Online Master's in Social Work?
Students typically complete a master's in social work online in one to four years; most full-time students require two years. Most online MSW programs comprise about 60 credits of coursework and field practice. Some schools offer motivated learners with a bachelor's in social work from a CSWE-accredited program the option to enroll in an advanced-standing program, which can shorten degree completion time to one year.
Students in cohort-based programs progresses through the curriculum at the same pace as a small group of peers and graduate with their cohort. Individually paced programs allow learners to study at their own pace, selecting courses independently. Some schools offer cohort-based program structures only for specific concentrations, such as clinical social work.
Are Online MSW Programs Accredited?
Accreditation demonstrates peer-approved quality for higher education institutions. Since accreditation status can affect transferability of credits, social work licensing eligibility, and employer recognition, prospective students should determine their school's accreditation status before enrolling. Accreditation agencies evaluate online and on-campus programs using the same rigorous standards.
Regional accreditation, the most highly regarded designation, applies to academic institutions in specific regions of the United States. The U.S. Department of Education and the Council for Higher Education Accreditation authorize six agencies to award regional accreditation. National accreditation applies to specialized and for-profit schools focused on certain domains, such as vocational, technical, or religious education.
The CSWE is the only field-specific accrediting agency for master's in social work online programs. Founded in 1952, CSWE represents social work at the national level and collaborates internationally. Members include students, faculty, programs, and institutions. CSWE promotes quality in social work education and provides resources for students, including a list of CSWE-accredited social work programs.
What Can You Do With an Online MSW?
Many social work professionals are compassionate, dedicated, hard-working, and idealistic people with excellent interpersonal and problem-solving skills. Popular tracks for graduates of online MSW programs include clinical mental health, school social work, and healthcare social work. Graduates often work in settings including oncology units, pediatric clinics, and hospices. Some social workers pursue additional credentials in specialized areas, such as substance abuse or gerontology. Social workers in late career stages often advance to supervisory roles or work independently in private practices.
Social Work Supervisor: Supervisors provide guidance, mentoring, and performance evaluation to less-experienced social workers. Some supervisors also handle program administration. Most supervisory roles in the field require an advanced degree.
Licensed Clinical Social Worker: These mental health professionals must hold advanced degrees. They assist clients with mental health conditions and associated practical challenges, such as issues with living arrangements or job placements.
Medical Social Worker: Medical social workers practice in healthcare settings and have responsibilities including administrative work, interviewing patients, and background screening. They also provide medical, financial, and emotional advice for patients.
Social Worker: Social workers help clients access personal and community resources to resolve problems, cope with the challenges of everyday life, and enhance their well-being. Social workers provide support and mobilize resources to meet client needs.
Geriatric Social Worker: Geriatric social workers care for the elderly, promoting their well-being and helping them live satisfying lives. Professionals in this field typically have a master's degree with a gerontology specialization.
Social Workers' Salaries by Experience
|   | Entry Level (0-5 Years) | Mid-Career (5-10 Years) | Experienced (10-20 Years) | Late Career (20+ years) |
| --- | --- | --- | --- | --- |
| Social Work Supervisor | $46,000 | $51,000 | $57,000 | $66,000 |
| Licensed Clinical Social Worker | $50,000 | $56,000 | $60,000 | $64,000 |
| Medical Social Worker | $50,000 | $54,000 | $58,000 | $61,000 |
| Social Worker | $44,000 | $49,000 | $53,000 | $60,000 |
Source: PayScale
Social Work Concentrations and Specializations
Graduates of social work programs practice professionally in a variety of community settings. Social workers typically work in community mental health capacities, serving as counselors, case managers, health promotion workers, and court support workers. Popular specialties in the field include healthcare, gerontology, school, and mental health social work. Experienced social workers often pursue positions in management, training, administration, and policy development roles, and others maintain independent private practices.
Median Salaries for Social Work Specialties
| | |
| --- | --- |
| Clinical Social Worker | $55,326 |
| Medical Social Worker | $51,148 |
| School Social Worker | $48,281 |
| Mental Health and Substance Abuse Social Worker | $42,700 |
| Child and Family Social Worker | $39,925 |
Source: PayScale, BLS
Licensure With an Online MSW
While state licensure requirements vary, clinical social workers in all states must hold a license. Most states require all social workers, including nonclinical professionals, to obtain licensure or certification. Candidates for licensure must typically hold at least a master's degree from a CSWE-accredited program, two years of supervised, post-master's social work experience, and a passing score on a clinical licensure exam.
While licensure is state-mandated, certification is voluntary. Certification is an additional credential that demonstrates a professional's dedication and commitment to the profession. BSW holders can obtain some certifications; however, only master's degree holders qualify for certifications in school, healthcare, and clinical social work.
For information on specific requirements for social work licenses in each state, individuals can contact their local chapter of the National Association of Social Workers (NASW). Several organizations provide certifications for social workers; the list below features certifications from NASW.
Social Work Licensure
Licensed Clinical Social Worker: The ultimate goal for many social work professionals, the LCSW license typically requires a master's in social work, 3,000 hours of supervised clinical experience, and a passing score on a standard ASWB exam. The exam has a four-hour time limit and costs $260.
Licensed Social Worker: Requirements for the LSW license vary. Some states require candidates to hold only a bachelor's degree, and others require candidates to have a master's degree. Not all states offer the LSW, and the credential is optional in some states. Most states require LSW candidates to pass a standard four-hour exam, which costs $230.
Licensed Master Social Worker: The LMSW qualifies holders for nonclinical career tracks. LMSW licensees typically work in administrative and case management positions. While state requirements vary, candidates must typically hold an MSW degree and pass the ASWB exam, which costs $230. Documented work experience is not required.
Licensed Independent Clinical Social Worker: Although not offered in all states, the LICSW typically represents the highest level of social work practice. LICSW holders are eligible to operate independently, without supervision. Requirements usually include a master's degree, 4,000 hours of post-graduate experience, and a passing score on the ASWB clinical exam, which costs $260.
Professional Organizations for Social Workers
Professional organizations for social workers offer many benefits to students and graduates in the field. Members often receive access to networking opportunities, discounts on professional liability insurance, free consultations to address ethical and legal questions, clinical practice updates, and job listings. Many social work organizations also provide free or discounted continuing education opportunities, access to specialized online libraries, and information about obtaining social work certifications.